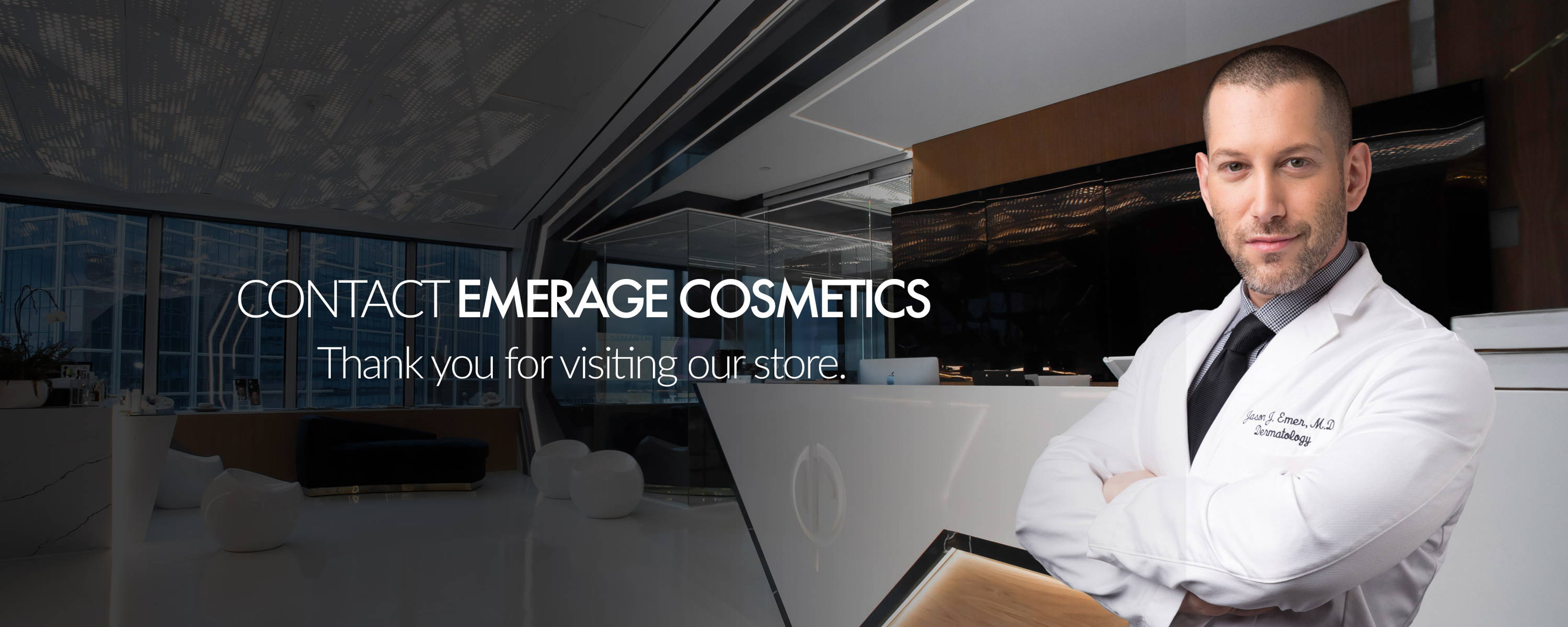 Contact Emerage Cosmetics
Thank you for visiting Emerage Cosmetics by Dr. Jason Emer! As one of Beverly Hills' leading Dermatologic Surgeons, Dr. Jason Emer is proud to offer his patients here in California and around the world access to the absolute best skin care options, curated for your unique skin profile.
For customer service inquiries, please fill out the form on this page, or E-mail us at support@emeragecosmetics.com.
For Virtual Consultation requests, please visit this page to purchase and schedule your consultation with Dr. Jason Emer, or one of our skin care specialists.
To book a consultation at the Emerage MD office in Beverly Hills, please click here to visit the Emerage Medical website to get in touch.
Thanks!
This field is required
This field is required
This field is required
Stay connected! Follow @jasonemermd